Custom Websites & Marketing For Mental Health Professionals
Stand out from the competition & create a pipeline of new clients.
Schedule A Call
You
Are

Experts in Mental Health,
Not

Expert Marketers.
Here's How We Can Help:
Clarify Your Business Growth Plan
Get Your Marketing Strategy Right
Become The #1 Trusted Practice In Your Community
"Identifying your ideal client & creating a clear message is key to a successful private practice."
When You Get Your Branding & Marketing Right
You Can:
Stop Worrying
Because your marketing will be working for you instead of against you. 
Help More People
Waste less time on marketing & make more time for clients.
Increase Your Revenue
Earn a living & provide for the ones you love.
Step 1
Schedule a Consultation Call
Step 2
Implement A Branding & Marketing Strategy That Fits Your Budget & Goals.
Step 3
Watch Your Private Practice Grow!
"Brand Your Practice helped grow my revenue 259% in just one year."
Brand Messaging & Digital Marketing
Private Practice Growth Plans
Websites That Convert Clicks Into Clients
Video Content & Messaging
"My private practice now makes multiple six-figures thanks to Brand Your Practice and their marketing strategy!

"
Private Practices We've Worked With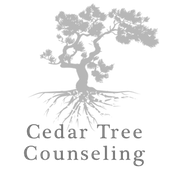 Most mental health professionals open a private practice to help more people and to make more money.
The problem is they lack the business and marketing skills to generate growth and attract new clients. 
That's why we work with therapists, psychologist, and psychiatrists to create a sustainable business growth plan & implement a profitable marketing strategy so they can enjoy the freedom of having a pipeline of new clients, more revenue, and the satisfaction of becoming the #1 trusted private practice in their community.
Because when you build a thriving private practice, you can create a life you love.